News
Promenades in Chatou
The city of Chatou is well known for being one of the hotspots of the impressionist and fauvist painters. In the outskirts of Paris, from which the oldest French passenger train line could reach it, the small city on the banks of the river Seine, was a bucolic and pleasant recreational spot for the rich and famous of the 19th and early 20th century.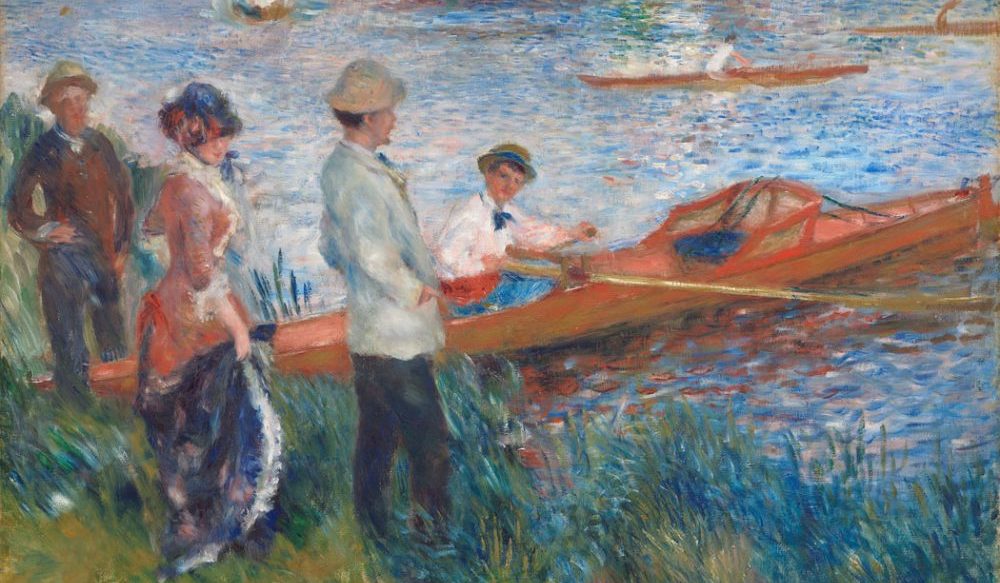 the challenge
The city council has been actively promoting the heritage of Chatou with the aim of offering its residents and visitors a historic and cultural perspective of their city and a good reason to walk around and discover lesser known spots and stories. While several paper guides were published by local historians and a number of educational panels have been placed in several areas of the city, nothing was available in the form of online apps or web sites.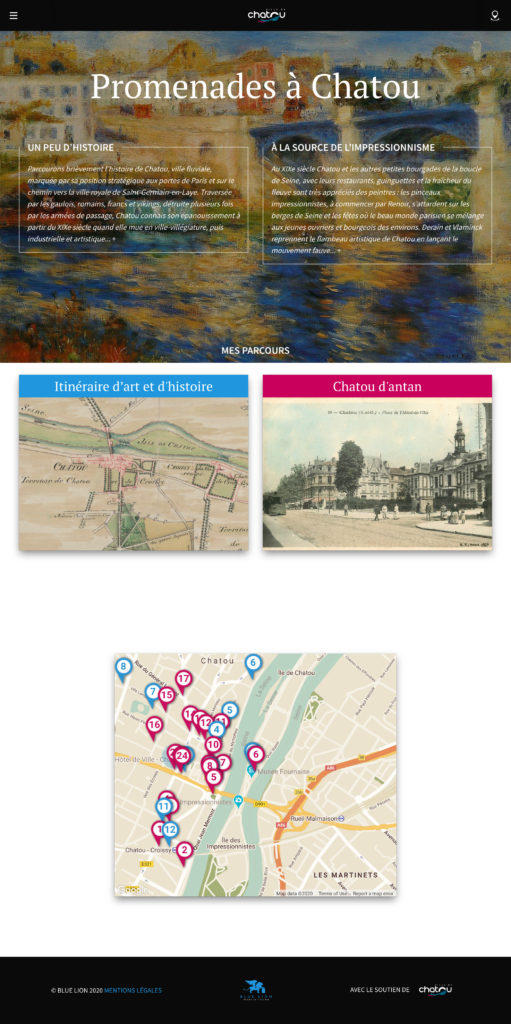 the solution
Blue Lion created a platform for setting up walking tours in the city's area with interactive maps, descriptions and audioguides. Blue Lion also realized the first two guides for the city of Chatou by writing the texts, recording the audio descriptions and preparing the media, including photographs and ancient postcards. The guides went live in September 2020.
Residents and visitors have expressed a strong appreciation for the before/after images shown in the second itinerary: a slider on top of a current photo reveals the postal cards of same spot.
Check the guide at promenades.chatou.fr